Naming Ceremonies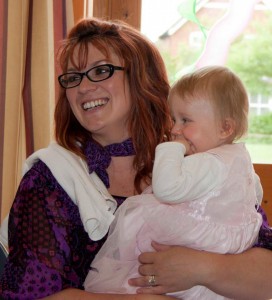 Welcoming a new life into the world is simply life changing and certainly an event to be celebrated! No matter how old your little bundle is, a Naming Ceremony is a wonderful event that can either focus on publically naming your child and welcoming them into your community of family or friends, or it can be designed to unite step-siblings/adopted children into a new family environment, with the help of a Naming Celebrant.
Often in a Naming Ceremony, supporting adults, 'Guardians', or 'Godparents' are appointed, and both parents and supporting adults (and even grandparents in most cases) declare a series of promises to the child, and symbolic acts such as the lighting of a candle or a rose petal shower can take place to mark the Naming Day.  As a Naming Celebrant, I take great pride in my work and make sure every detail is well thought out to ensure that you celebrate your little one in exactly the way you wish!
For more information get in touch.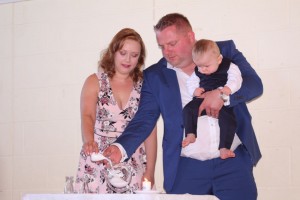 For Naming Ceremonies, my inner child really comes into fruition. As a mother of two young children at present, I'm more than aware that children need to be engaged for them to be able to sit through a ceremony, (obviously depending on age) and so this is really taken into account when designing the right style of ceremony for you and your child/children. Getting to know their little quirks and characteristics is amongst some of the benefits for me, and becoming familiar with the family before the big day means everyone is comfortable and can really enjoy the sentiment and value of it all. Parents, Supporting Adults, Grandparents and important family members can all get involved with declaring promises to the child, and Rose petal showers, eco balloon releases, the pouring of symbolic sand and fingerprinting a ceremonial canvas are amongst some of the favourite elements of these ceremonies.